2016 Mazda 3 Vehicle Review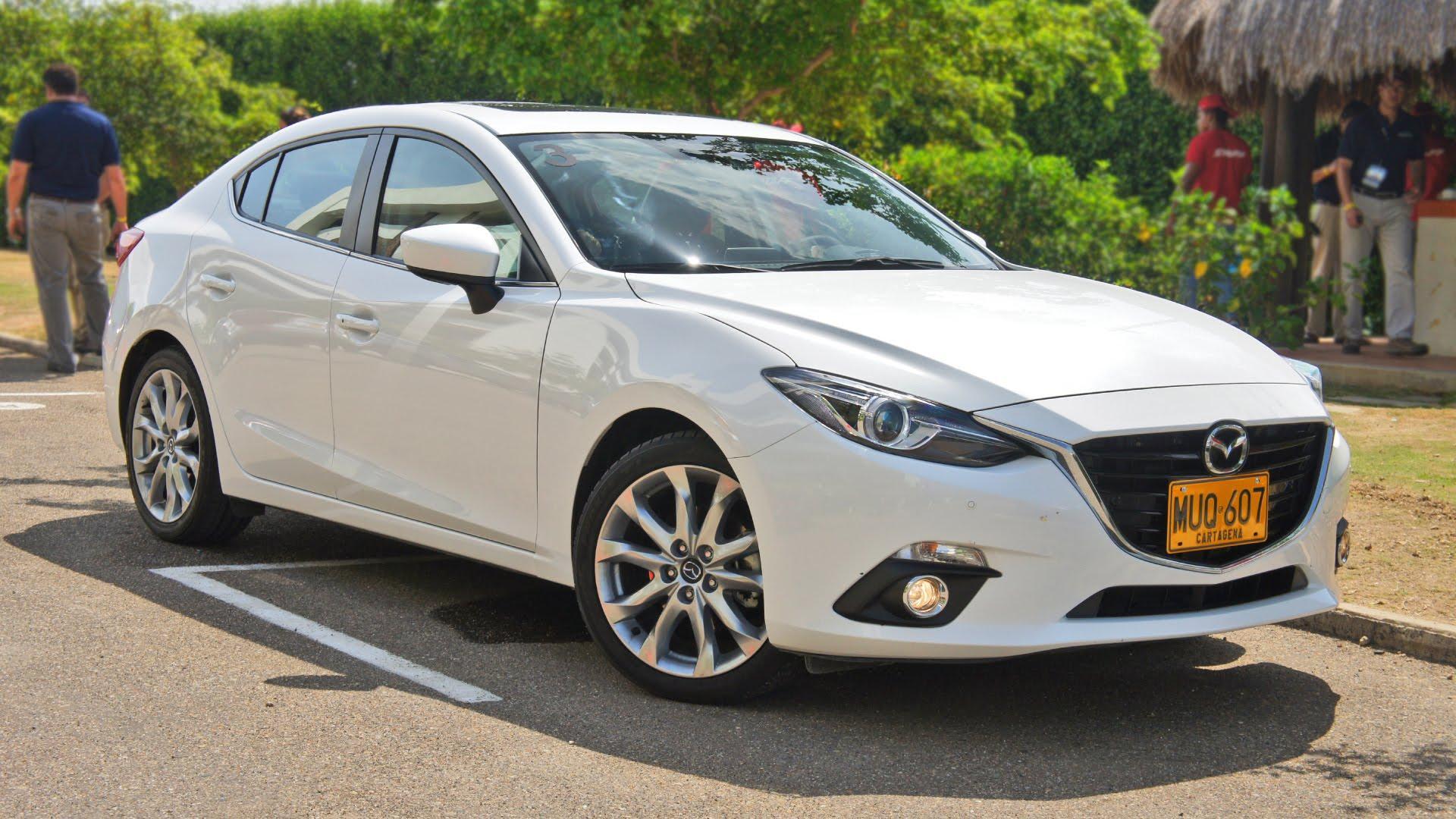 Car shoppers looking for their next compact should put the 2016 Mazda3 at the top of the list. Several major innovations, especially, catch potential buyers' eyes and separate the car from its competitors.
The Mazda3 can be had in sedan and hatchback body styles. The latter is named the Sport, and both models draw their eye-catching good looks from the automaker's KODO "Soul of Motion" design philosophy. Underlining this is SKYACTIV, which Mazda describes as a system to build the compact from the ground up to be fuel efficient while still offering an engaging driving experience. Both the SKYACTIV-Chassis and SKYACTIV-Body provide both a nimble yet stable ride at high speeds. The SKYACTIV engines churn out plenty of horsepower and torque while still getting great fuel economy figures unmatched except hybrids. The two available transmissions have also been optimized for low fuel consumption. Finally, those figures can be further improved by i-ELOOP, an innovative regenerative braking system exclusive to the automaker.
A host of advance safety technologies are also available on the Mazda3 and the Sport. This sweet suite of safety is called i-ACTIVSENSE. It is composed of several major components. Blind spot monitoring lets the driver know when there's a car within the 3's blindspots. Rear cross traffic alert does the same behind the car, vastly making it easier for the driver to back out of a crowded parking area. High beam control and the adaptive front lighting systems increase driver's view of the road at night while the smart city brake support feature will actually apply the brakes to minimize collisions.
On the Mazda3, buyers have the choice of the base G, the mid-level GX and GS, and the top-of-the-line GT. The Mazda3 is offered in GX, GS and GT trim levels. All except the GT come with a 2.0-liter four-cylinder engine underneath the shapely hood. Horsepower and torque is 155 and 150 from this SKYACTIV engine which are channeled to the front wheels via the standard six-speed manual transmission or six-speed automatic (the G comes only with the manual).
The top-level GT gets its own engine. The potent 2.5-liter four churns out 184 horsepower and 185 lb.-ft. of torque, and can be paired to either transmission.
Fuel economy of Mazda3 models with the smaller engine and manual is 8.0 L/100km city and 5.8 L/100 km highway. These improve to 7.9 and 5.7 respectively in those equipped with the automatic. GTs with their larger engines are still solid despite the increase in power: 9.3 and 6.4 with the manual and 8.4 and 6.1 with the automatic. Note GTs with i-LOOP see those figures improve to 8.2 and 5.9.