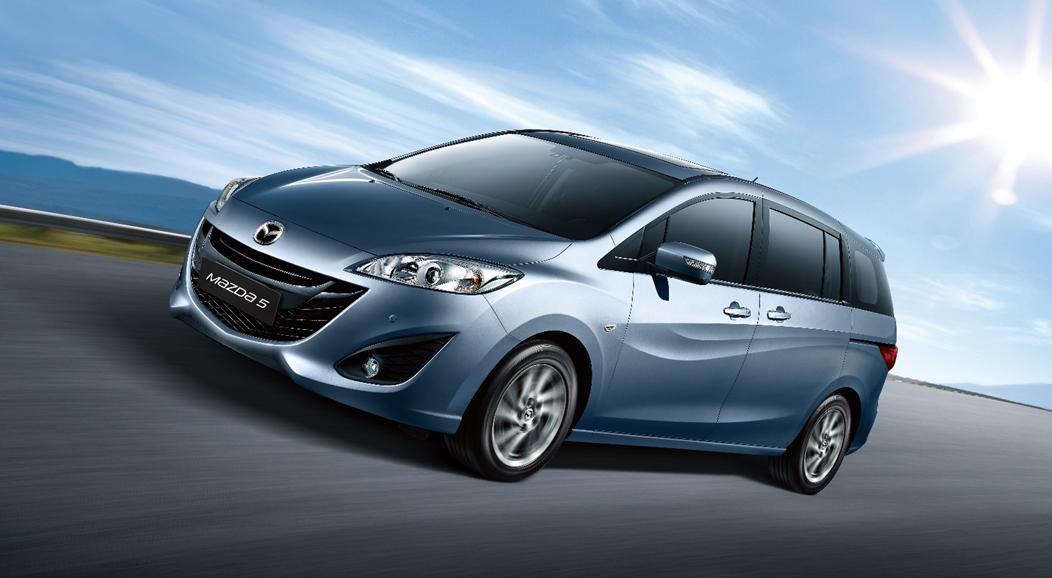 When what we now know as the 2017 Mazda5 was first launched it actually began life as the Japanese made Premacy, and it was then exported from its homeland to Europe and Asia. North America got its first taste of the Mazda minivan when the second-generation appeared in 2005, where it then began to be badged as the Mazda5. The latest version is now part of the third-generation, but although no longer offered for sale in the U.S. it remains part of the Mazda family here in Canada.
It's got to be hard being a minivan these days as more and more families turn to crossovers, but the 2017 Mazda5 is a little different from most of its supposed rivals as it pretty much sits in a segment all of its own. Yes, it is a minivan and there are plenty of those around these days, but the Mazda5's size and its sliding rear doors give it some unique selling points and it really does offer something different for buyers than its larger rivals.
Size does matter though, especially with minivans, so you could be forgiven for thinking the 2017 Mazda5 being smaller than many could be something of a handicap. However, the Mazda does what many smaller cars do these days, and that's to make incredible use of the interior space it has available thanks to its Karakuri seating system that presents a huge amount of varying seating and cargo configurations. Whether it's a big family outing or working through a daily to-do list, the Mazda5 can deal with anything you throw at it. For accommodating up to six passengers and a couple of mountain bikes, for home improvement supplies to a rock band's equipment, and from sports equipment to camping gear, the Mazda5 can be configured to cope with the lot.
The Mazda's extra-wide, easy-sliding rear doors make loading and unloading people and cargo an absolute breeze, and the ultra-light rear lift-gate is yet another aid to ease of access. Whether you need a vehicle for hauling cargo, ferrying family members around or a combination of both, the Mazda5 is more than up to the rigours of family life, regardless of how things may change over time.
The 2017 Mazda5 comes in just two straightforward trims of GS and GT, and the same engine is to be found in both. The unit in question is a 2.4-litre inline-four producing 157 horsepower and 163 lb.-ft. of torque, which is sent to the front wheels courtesy of a standard six-speed manual transmission, while a five-speed auto is there as an available option if you prefer.
The relatively compact proportions of the Mazda certainly come into play in terms of how it drives and with fuel economy. The way the Mazda5 handles is one of its biggest and perhaps most surprising attributes as it's not the normal way of things for a minivan to be entertaining to drive. The combination of its compact size and the way Mazda seems to engineer a sporty essence into all its vehicles, actually delivers a quite nimble feel and the way it drives really does lean towards sporty.
Fuel economy is always going to be a big consideration for families, especially those on a budget, so it's good news for the Mazda that it's rated at 11.1 L/100 km in the city and 8.3 L/100 km on the highway as a manual, while the auto gets 10.8 L/100 km in the city and 10.2 L/100 km on the highway.