2019 Mazda3: What to Expect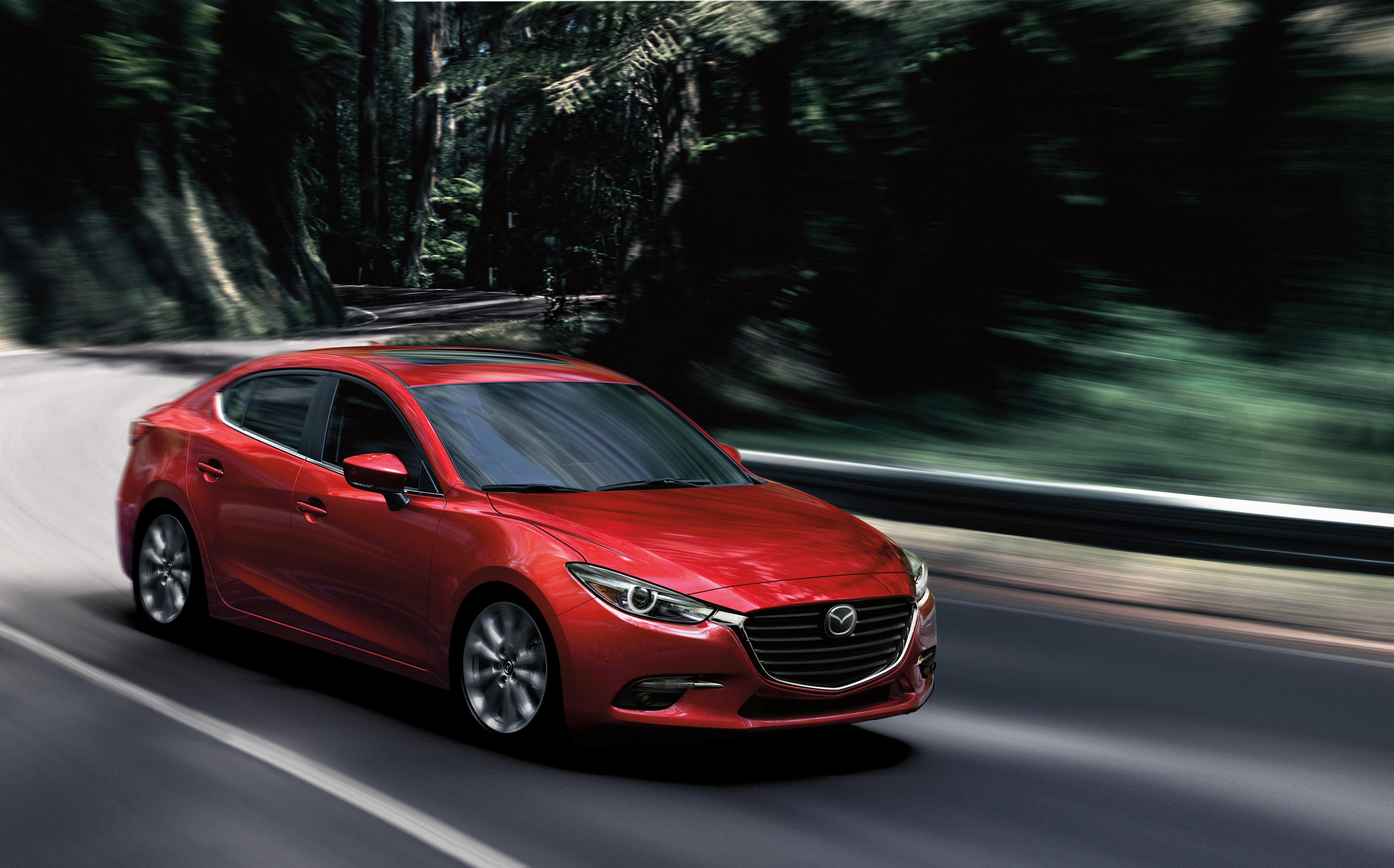 The Mazda3 in Canada is a popular car, and it's easy to see why. Not only is it affordable, the vehicle also offers excellent efficiency and a sporty driving experience. In hatchback form, the Mazda3 serves up practical utility. For all these reasons and more, we here at Yarmouth Mazda are excited for the 2019 Mazda3 to be revealed.
.
What We Know
To be honest, Mazda has been pretty mum about what it has in store for the 2019 Mazda3. That can only mean that the company is creating something amazing and it doesn't want to ruin the surprise.
Despite the secrecy, we do know a few key points about the fourth-generation Mazda3.
.
Engineering
First off, Mazda has been very open about the fact that the new Mazda3 will use SPCCI Skyactiv-X technology for the powertrain. It's a huge departure from traditional homogeneous charge compression ignition (HCCI) engines that promises huge gains in fuel efficiency.
SPCCI or spark controlled compression ignition still uses a spark plug, so it's not like a diesel engine. How the spark works is different, because it works to expand the air above the lean fuel mixture below, acting like a second piston to compress the air-fuel mix further.
Like a diesel, the air-fuel mix ignites from being put under extreme pressure, not from a spark. That's the key to boosting efficiency dramatically for the Skyactiv-X engine.
Mazda will use a supercharger on each Skyactiv-X engine, but not to create more power. Instead, the engine will have a small supercharger that helps normalize air pressure inside the engine.
This new powertrain will be more responsive, too. A low-resistance throttle valve is the key. In addition, the engine is made to rev high, but without guzzling fuel.
Skyactiv Vehicle Dynamics will be included on the 2019 model lineup. It adds a revised an evolved rear torsion bar that should increase camber stiffness dramatically. Mazda has also revealed that the chassis has boosted torsional rigidity by 30 percent, which will sharpen handling.
.
Design
Not only will the 2019 Mazda3 turn heads with cutting-edge performance, the mere sight of it will be captivating. Styling will be based off the Mazda RX-Vision concept.
That concept was a show-stopped when it debuted. It features strong, flowing lines and an overall minimalist approach that made the car really stand out. When it debuted, everyone immediately recognized it as a preview of what the next-generation Mazda RX-7 will look like.
Apparently, Mazda is using the design language from the concept car to reshape the look and feel of many other new vehicles, starting with the Mazda3. We can expect to see both a sedan and hatchback version of the 2019 Mazda3, just like the current offering.
.
Reveal Coming
We're not precisely sure when, but sometime in 2018 we'll see the 2019 Mazda3 revealed. It will be an exciting time for everyone. Contact Yarmouth Mazda for the latest news on the new Mazda3 and to find out when we'll start taking orders.