Comparing the 2019 Mazda CX-5 vs the 2019 Toyota Rav4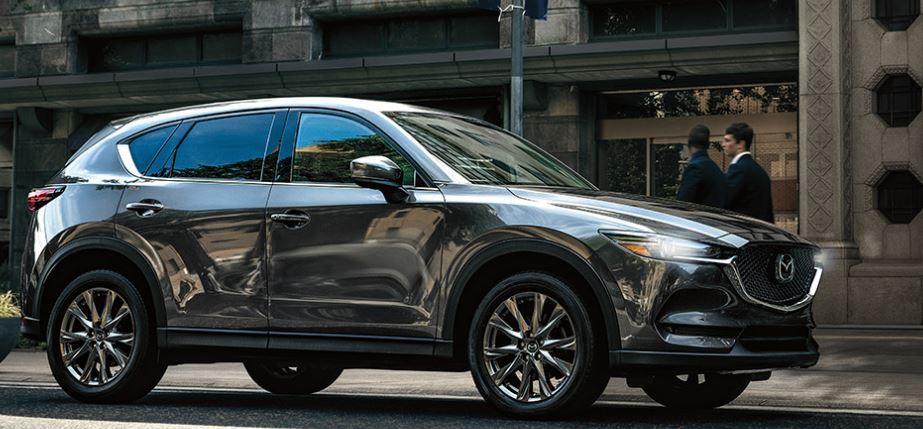 Canada's two most popular SUVs return to the lot. And sure, they'll both offer you a fantastic ride. But let's be honest—we all have preferences. And we're here to ensure you get the best drive for your lifestyle. So, let's take a closer look at the Mazda CX-5 and the Toyota Rav4 to determine which is right for you.
Mazda CX-5
A "Signature" Crossover
The Mazda CX-5 first entered the Canadian market in 2013. And since then, things only became better with each new update. So, say hello the 2019's update—the new Signature trim.
For this version, you'll receive more standard options than ever before. Starting off with the motor, you'll now get a massive 2.5L turbo engine. And with it comes a whopping 250 hp—that's quite powerful in the crossover market. Seriously, you'll need no effort passing any slow drivers or merging onto busy highways.
This motor is also a hefty upgrade to the other trims. With the GX, GS, and GT, you'll get one of two motors. One is a 2.0L 4-cylinder with 155 hp. The other is a 2.5L 5-cylinder with 187 hp. Overall, they're still capable engines. But with the signature, you'll hear a few more powerful purrs when you step on the gas.
Luxury Lifestyle without the Luxury Price Tag
Step inside the 2019 Mazda CX-5, and enter a luxury suite. Specifically, the Signature trim offers a cabin filled with inviting Nappa leather. And for an extra touch of luxury, the dash features wooden accents
As far as fun features go, you'll also get a 7-inch infotainment screen. It also comes loaded with Apple CarPlay and Android Auto. So, make sure you play around with your favourite music streaming and navigation apps.
Toyota Rav4
A Motor that Keeps Getting Better after 22 Years
Pop the hood on the 2019 Toyota Rav4 and you'll get a 4-cylinder motor. It also comes with 203 hp, which isn't bad by any means. In fact, it's almost on par with the 2019 Mazda CX-5 Signature's engine.
What's unique here is the hybrid option. With this, you'll get an extra 6 hp. So, with some extra efficiency comes boosted power—talk about a winning combo.
Play Around with the Fun Features Inside
Once you sit in that driver's seat, you'll find plenty of options to keep your drives fun. Specifically, you'll have access to the Entune infotainment system. And yes, it comes loaded with radio and Apple CarPlay. So, have some fun with your Siri virtual assistant. And as always, be sure to test out your favourite music streaming and navigation apps. However, note that Android Auto isn't included in this package.
Drive Home in Your New Crossover from Yarmouth Mazda
There's no denying a crossover will add plenty of fun and efficiency to your drives. So, come and visit Yarmouth Mazda and find the new CX-5 in our inventory. Even give it a test drive while you're at it. And once you see that it's the right crossover for you, don't forget to ask how to drive home in the 2019 Mazda CX-5 today.
Sources:
https://www.auto123.com/en/news/comparison-2019-toyota-rav4-vs-2019-mazda-cx5/65593/
https://www.mazdausa.com/vehicles/cx-5?semid=9268339072&providertag=MazdaSEM&servicetag=9268339072&k_keyword=%2Bmazda%20%2Bcx%20%2B5&k_matchtype=b&gclsrc=aw.ds&&gclid=CjwKCAjw96fkBRA2EiwAKZjFTRB05TSoxh2pOQ51ElTrSQ9CnNml8PZvQBoT22ECcYDHZPJqfucMkBoCFR8QAvD_BwE&gclsrc=aw.ds