Concept Car of the Year: Mazda Vision Coupe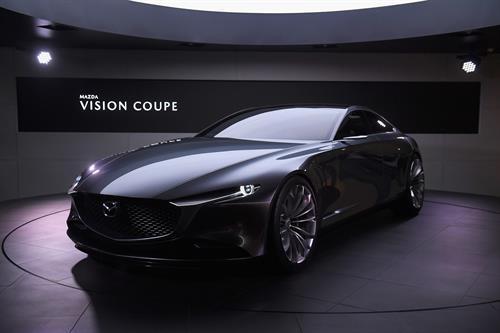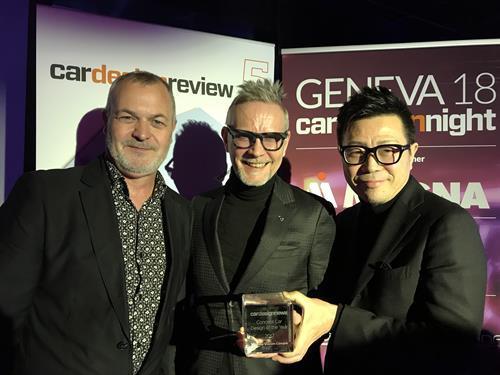 Anyone who pays a good amount of attention to auto shows these days will know that concept cars are not often as "out there" as they once used to be. A lot of the time what we're presented with by the major automakers are virtually production-ready prototypes of models they intend to build, but want to gauge opinions of before committing to full production. However, every now and again a manufacturer comes up with something truly stunning, stylish and futuristic that makes us stand back and say "wow." The Mazda Vision Coupe is one such model, which is probably a big part of the reason why it was named "Concept Car of the Year" at the annual Car Design Night Geneva held during this year's Geneva Motor Show.
.
What is it?
The Vision Coupe is Mazda's new 2.0 take on its lauded Kodo ("Soul of Motion") design language, and if anyone was concerned with where the automaker would go next after so much success with rolling out the first generation of its design language, they needn't have worried. As far as anyone outside the company knows at the moment, this car is a genuine concept and not a preview of a specific model in the early stages of its development. Regardless of that though, it's hard to imagine this Mazda concept car being anything other than a coded statement of the brand's future intention to introduce a model or models that are decidedly more premium, upscale and expensive than anything in its current portfolio.
.
The awards
The Mazda was named as the "Most Beautiful Concept Car of the Year" in Paris earlier this year at the 2018 Festival Automobile International. Then, at the 11th-annual Car Design Night Geneva held during this year's Geneva Motor Show, the Vision Coupe won another prestigious award when it was named "Concept Car of the Year." It was a panel of 18 judges, including several individuals currently serving as design directors at global automakers, who selected the Vision Coupe as the winner, and it's easy to see why they did when you look at it.
Car Design Night Geneva is held every year to coincide with the Geneva Motor Show and attracts top car designers from across the globe. The annual event is hosted by Car Design News, which is an online and print publication established in 1999 and dedicated to serving the international automotive design community.
Ikuo Maeda, Mazda's Managing Executive Officer in charge of Design and Brand Style, said of the latest award, "Following on from Paris last month, we are delighted once again to have Vision Coupe recognized with a global design award. And it's truly an honor to have this model, which aims to express the essence of Japanese aesthetics, applauded by some of the world's top car designers. The essence of this design concept will be evident in the next generation of Mazda cars, the first of which is due for launch in 2019".
Mazda's production cars are already truly stunning, and models such as the CX-3 are generally regarded as among the most stylish models in their class. If future Mazda's are going to look anything like the Vision Coupe, the future appears to be very exciting for Mazda.
To find out more about current and upcoming Mazda models, don't hesitate to get in touch with us here at Yarmouth Mazda.