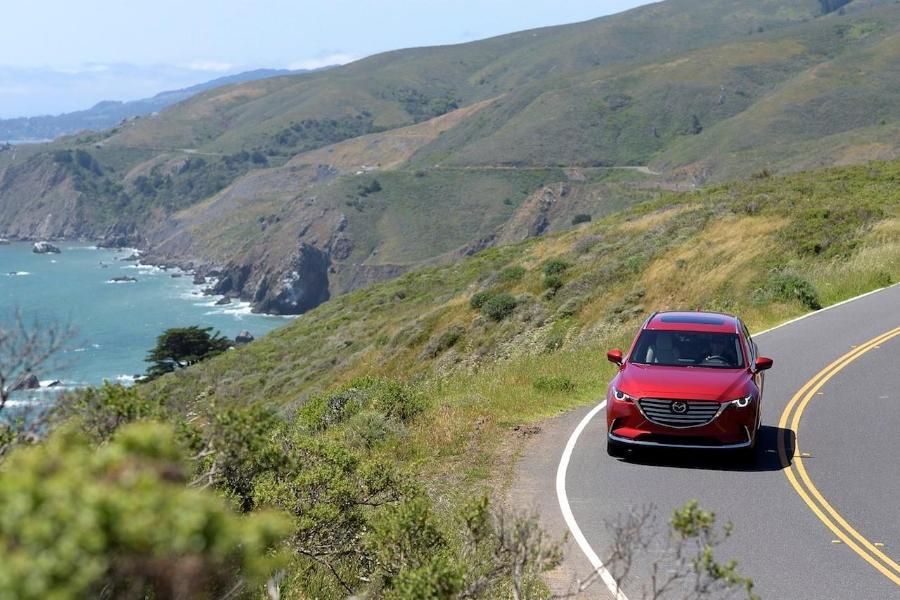 2016 Mazda3
If your summer travel plans include a road trip, we can make sure that your car, truck, minivan or SUV is prepared for a pleasant, hassle-free ride. That means the right preventative maintenance from
Yarmouth Mazda
before you head out. A little attention paid to this type of car care up front can get you to your destination sooner, with less aggravation and better gas mileage! All these important systems should be checked before you load up and hit the road:
Motor Oil & Oil Filter
. Your oil is the lifeblood of your engine. It must be changed regularly, especially before you begin any long road trips. A fresh filter will also help your engine run smoother and more economically. An oil change and filter replacement should be done according to the manufacturer's
maintenance schedule
– when in doubt, check the Owner's Manual or call us! If you are planning on covering several hundred miles each day, it's a good car care idea to check the oil each morning, before you start the engine. Have an extra quart on hand for occasional topping up.
Coolant & Cooling System.
Overheating your engine is an expensive proposition. Before you leave, we can inspect your cooling system and hoses. When you are on the road, do a visual check each day. Check your coolant level when the engine is cold and top up as necessary.
The Tires.
Replace any worn or damaged tires before you leave. We will be happy to check the condition of your tires. Check and adjust your tire pressure according to the sticker in the driver's door jamb. Low tire pressure will result in extreme heat buildup, rapid and uneven tire wear, poor fuel economy and possible catastrophic failure. A blowout at highway speeds is not a fun event in a fully-loaded vehicle! Check your tire pressures when the tires are cool, before you start out each day. Do this the day before you leave and each morning before you continue on another leg of your trip – better safe than sorry!
Battery & Charging System.
Is your battery healthy? Is your electrical and charging system operating properly? Don't wait until your vehicle won't start on Day 2 of your trip – we'll check it out!
Brakes.
How much material is left on your brake pads? Is your car stopping smoothly and strongly? We can make sure that your brakes are prepared for long days and a full load.
All Other Fluid Levels.
This includes power steering fluid, brake fluid, windshield washer fluid, transmission fluid, and clutch fluid if you have a manual transmission.
Air Conditioning.
Is your system fully charged and putting out plenty of cool air for those hot summer days? The related belts and hoses should also be checked for wear and leaks.
Windshield Wipers.
Make sure that they are clean, and if they are still streaking your windshield, replace them! And while you're at it, thoroughly clean your windshield and all windows, inside and out. It's good for both safety and sightseeing!
Lights.
Check and make sure that your headlights, taillights, brake lights, turn signals, backup lights, four-way flashers, parking lights, marker lights, instrument panel lights, and interior lights all work properly. If there are any problems, contact us before you head out.
Mirrors.
Make sure that all your mirrors are clean and will adjust properly so you can see behind and to the sides.
Enjoy The Trip!
Thoroughly checking your car and taking care of vehicle problems in advance is good car care. It is also great insurance against having an unpleasant surprise that can interrupt or ruin your trip.
Contact us
at Yarmouth Mazda in Yarmouth to get your car fully prepared for the challenges – and the pleasures – of the road ahead this summer.