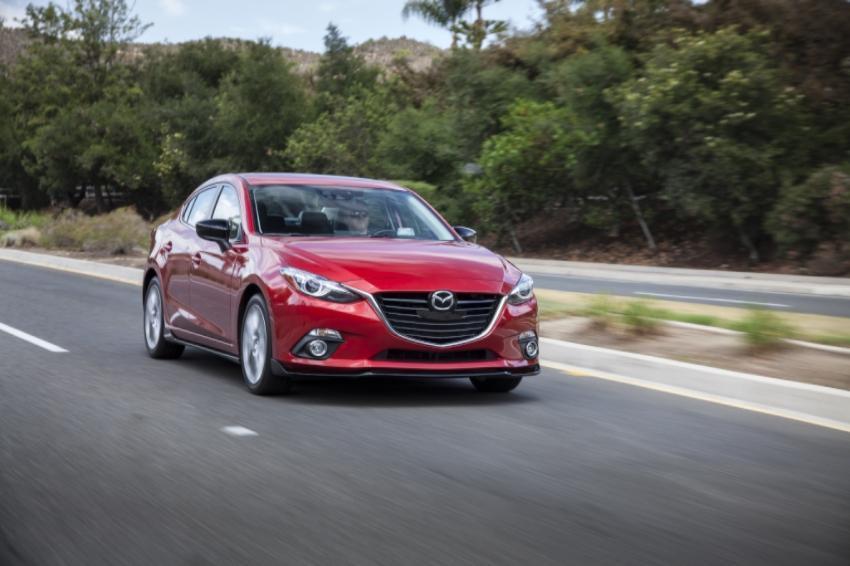 Instead of providing you with useless features, the Mazda Connect infotainment system helps with everyday life. Just trying this revolutionary technology at
Yarmouth Mazda
will convince you that Mazda has developed an infotainment centre that stands out among the many others when it comes to practicality. This is the kind of feature that once you have, you'll wonder how you ever managed without it.
Navigation
No matter your destination, the Mazda Connect navigation system provides a clear path to reach it. Use the touchscreen to determine what streets you should take. Your trip takes even less effort, because the system tells you which lane you should be in, and warns when you're getting near the correct exit.
If you're not quite sure where you're going, Mazda Connect can still help. It allows you to select a place of interest, as well as a point on the map. For even greater convenience, set favourites, or select a destination you used in the past. If you have an address or coordinates, the system can use those as well.
Further aids make getting around anywhere more convenient. Enjoy speed limits for whatever road you're travelling on the displayed right on the screen, avoiding any doubts. You can see different landmarks and cities in either 2D or 3D, allowing you to explore the terrain more fully.
Mazda allows you to update the Mazda Connect maps, so you always have the latest information.
Favorites
Have all the things you love the most easily accessible with Mazda Connect 
favourites
. You get to choose which things are your favourites, resulting in completely customised lists. They make managing the system anything but a hassle, so you can spend more attention and energy on driving.
You can have up to 50 favourite contacts store in the infotainment system. Stay in touch with whomever you need on the go, whether it's to say you're running late or to make plans. If you want to place one contact higher in the list, so finding that person is easier, you can arrange it however you please.
Finally, you can select favourite radio stations, so you always have something to keep you entertained. The system allows you to store up to 50 AM, FM, or satellite radio stations. Switching through them or selecting a specific one takes a little effort.
Maintenance
Keeping your car running well is a top priority, and Mazda Connect can help. The infotainment system will help you remember different maintenance items, such as oil changes, tire rotations, and other scheduled items. Everyone gets busy and forgets some things, but this technology allows you to keep up with vehicle maintenance all the time.
Maintaining your Mazda comes with many benefits. First, you enjoy a car that runs better, and so is more entertaining to drive. Through maintenance, you avoid some bigger problems, which cost more money. Proper maintenance also helps your car to run as efficiently as possible.
Mazda Connect simplifies tracking fuel economy. The system logs what your vehicle has been attaining, so you have that info automatically.
Learn more about Mazda Connect, and try it out for yourself by visiting Yarmouth Mazda.